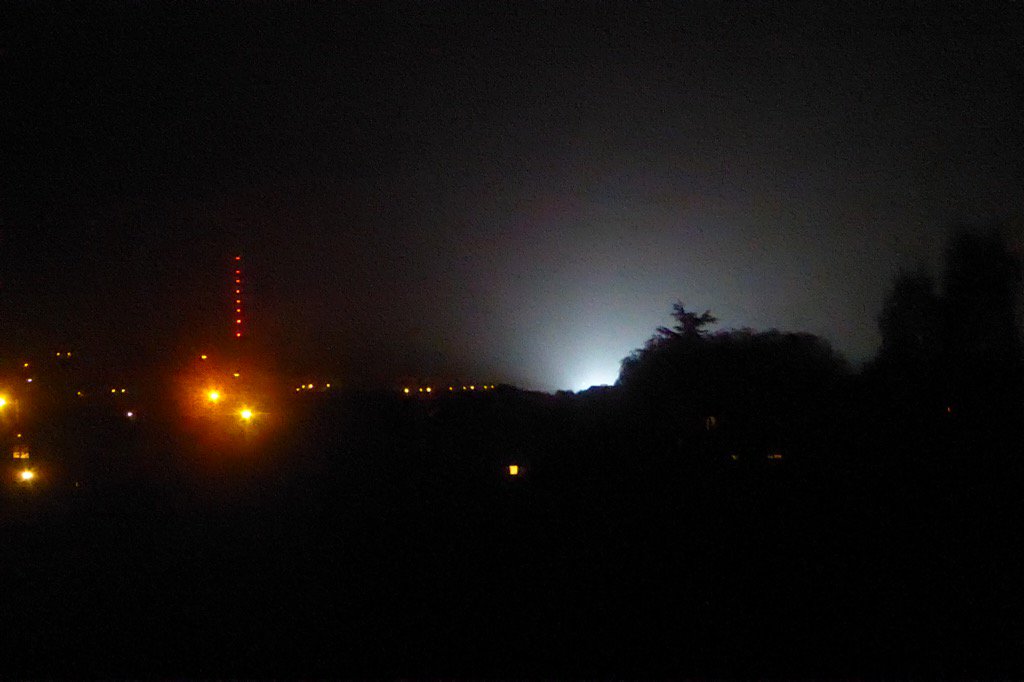 UNEXPLAINED lights in the sky have left Bolton residents baffled – with mooted explanations ranging from an alien invasion to a film set.
Dozens of residents have reported seeing a bright, white light in the sky near Winter Hill at around 11pm last night, Sunday September 25.
Many captured the phenomenon on their cameras, posting their images to social media – where there have been some speculative suggestions as to its cause.
The light appears to emanate from a position south of Winter Hill towards Smithills.
Writing on the Harwood and Bradshaw Village Notice Board, Val Greenhalgh said: "Does anyone know what the incredibly bright light is that can be seen in the direction of Winter Hill, probably somewhere near Blackburn Road?"
Rick Bateman wondered whether the lights were due to a Bolton Mountain Rescue Team operation.
While the team's last call out to an incident in Roddlesworth Woods appears to be roughly the right location for the light, the incident itself occurred the night before on Saturday.
One possible explanation is that the lights were due to a film crew. One suggestion on Facebook is that the crew were possibly filming a scene for Chester-based soap, Hollyoaks.
Did you capture a picture of the strange phenomenon or can you shed any 'light' on the issue?
http://www.theboltonnews.co.uk/news/14764910.PICTURES__Alien_invasion_or_the_return_of_ET__Strange_bright_light_spotted_in_sky_over_Bolton/?ref=mrb&lp=1
What did the metric alien say?
Take me to your litre!