Seems they voted in a new leadership today and are aiming seriously to win votes to gain power in the next elections, I guess there are plenty not happy with the Tory government and the no show so far of Starmer and the Labour party, so would you consider voting for them in the future?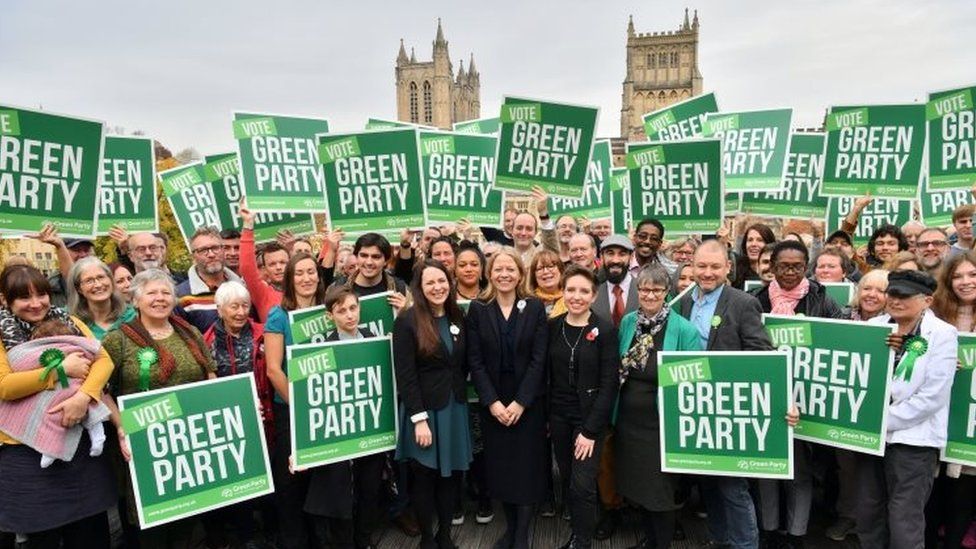 By BBC Political Correspondent Ione Wells
Carla Denyer and Adrian Ramsay put an emphasis in their campaign, and victory speeches, on becoming a serious electoral force.
Ms Denyer has often been touted within party circles as the "obvious next MP" and came second in the race for the Bristol West seat in 2019.
Mr Ramsay was part of the campaign team that got their only MP, Caroline Lucas, elected and has been credited with co-writing the election strategy that saw them deliver more Green councillors on more councils than ever at the English local elections in 2021.
They beat a number of other candidates including deputy leader Amelia Womack and Tamsin Omand, a founding member of Extinction Rebellion.
The new leadership were keen to stress that groups like Insulate Britain and Extinction Rebellion were different from the Green Party, and they don't always support their tactics
, but credited the organisations for putting climate at the "top of the agenda".
For this pair though, winning influence through positions of power is a key aim.
They hope to use current issues like rising energy bills and empty petrol pumps to demonstrate their view that the UK is too reliant on fossil fuels.
https://www.bbc.co.uk/news/uk-politics-58761003